Tired of trashy TV shows and looking for good clean TV shows for adults?  Look no further!  I have compiled a list of clean TV shows on Netflix and Amazon Prime.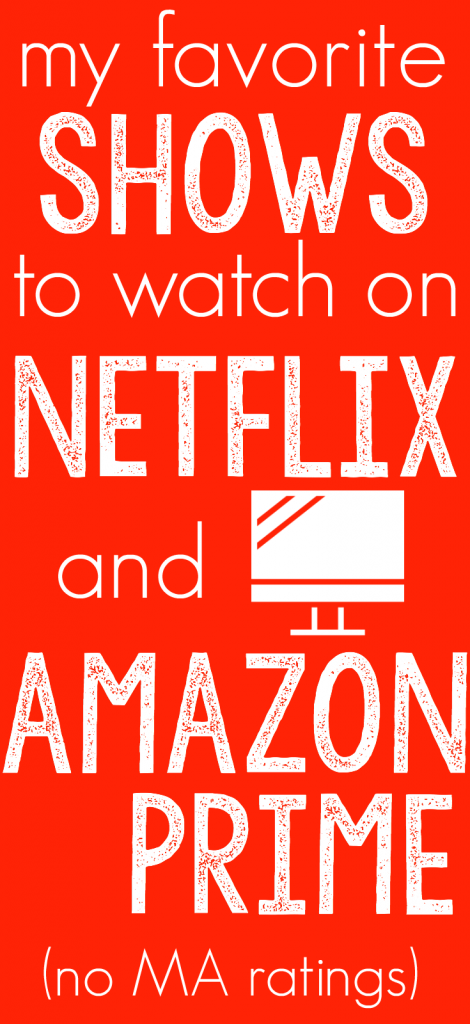 In our 12 years of married life, we have had cable for about 9 months.  My husband ordered cable the day that I went on bed rest with Little Sister (which conveniently was about the same time that football season started).  😉  After I was up and around for a few months, we decided we preferred not having cable (and our children not seeing commercials that convinced them they needed every toy under the sun!).
Not to brag or anything, but we were binge watching before binge watching was cool.  Prior to the advent of Netflix, we used to drive all the way to the local Blockbuster to rent the next DVD of Alias or 24.  Prior to children (and with way too much time on our hands), we could finish a season in the matter of a weekend!
As much as we love indulging in a little TV, we are pretty conscientious of the media that we consume.  I think my husband and I have seen maybe one R-rated movie in the last decade (The King's Speech) and we have made a commitment to not watch shows with an MA rating (after watching one very inappropriate show).  Although not all of these shows on this list are squeaky clean, most are relatively tame in comparison to their MA counterparts!
FYI:  We don't have the TV on when the kids are awake (unless it is a kid movie/show) and we only watch our shows after the kids are in bed.  We currently have both a Netflix and Amazon Prime subscription (Amazon Prime for the 2-day shipping not necessarily the streaming ability).
Please keep in mind, Amazon Prime and Netflix frequently change their lineup of shows.  I will try to keep this post updated based on each show's availability!
What is a good clean series on Netflix or Amazon Prime?
Here are a few of my favorites…
1.  Poldark
You guys.  You have got to watch this series.  If you watch only one series on this list, let this be the one.  My friends and I even formed our own secret Poldark Fan Club Facebook group so that we could talk about this show amongst ourselves without people thinking we are crazy.  If you loved Downton Abbey, you will love this show even more (okay, you'll have to decide that but I love it even more)!  The first season includes a racy scene that is quickly redeemed but other than that is relatively clean.  Also, I would highly suggest watching it with the subtitles on because some of their accents are so strong that it can be difficult to tell what they are saying.  I love the strong character of Ross Poldark (until Season 2 when he makes me absolutely crazy) but I love the character of Demelza even more.  That's all I can say because YOU HAVE TO WATCH IT FOR YOURSELF.  Seriously.
PS- I wrote this after the first season.  I was so stinkin' mad after the latest season and what a bozo Ross was!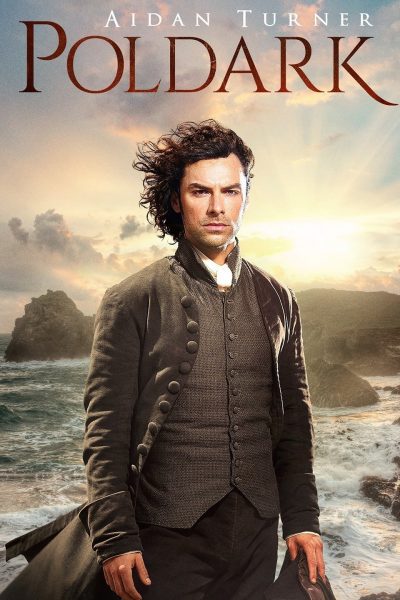 Currently available on Amazon Prime only
2.  Friday Night Lights
This is my all-time favorite TV series second favorite TV series ever (sorry FNL…Poldark beat you out for first place) and I am not even that big of a football fan.  It has been several years since we watched this series start to finish so I don't really remember very many details, but I do remember that I want to be Tammy Taylor when I grow up.  I even wear aviator sunglasses now because of her influence in my life.
Currently available on Amazon Prime only
3.  Blue Bloods:
This series comes in a close second third of my absolute favorites.  I love the family dynamic to this show (and you can't go wrong with Tom Selleck…I just kept waiting for him to break out into "Goodnight Sweetheart" throughout the entire series).  This is the best cop show there is!
Currently available on Netflix and Amazon Prime
4.  When Calls the Heart
This is the latest series we have watched and I absolutely LOVED it!  It is rated G, so even the kiddos could watch this one (although it is geared to adults not kids).  It is about a well-to-do school teacher who heads out west in the early 1900s.  It is just the sweetest show and I love the characters!  Also, I love the clothing…if it wasn't for the small detail of indoor plumbing, I could totally live in that time period.  Okay, maybe not…but I think we should bring back the early 1900's fashion!
Currently available on Netflix only
5.  Parenthood
This is the only series on this list that we watched in real time…waiting a week between every. single. episode.  (Seriously?  How do people live like this?)  The Braverman's are an endearing family that share in realistic struggles and joys.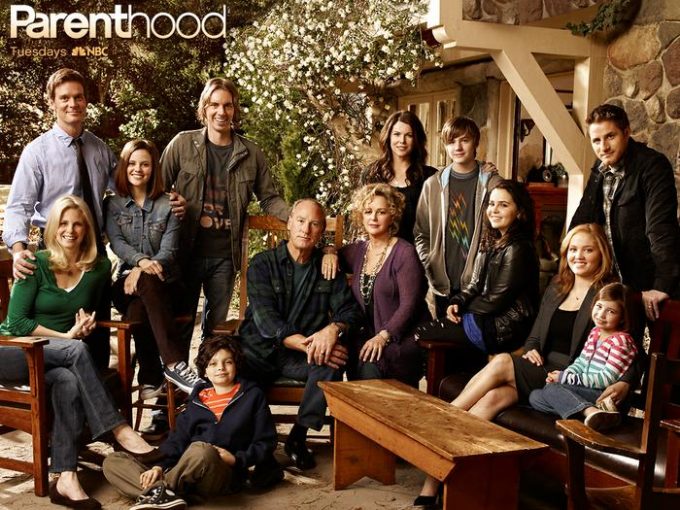 Currently available on Netflix only
Update:  Not currently available for free on either Netflix or Amazon Prime.  🙁
We have conversation starters that we sometimes ask the kids.  One of the questions was, "If you could be any character on a TV show, who would you be?"  Of course, my boys answered some Ninjago character.  My husband then asked me who I would be.  I responded (without much thought), "Anna from Downton Abbey".  He was perplexed.  "Really, you would want to be a servant if you could be anyone from a TV show?"  In all actuality, I might be Sydney Bristow from Alias instead, but this just goes to show how much I enjoy Downton Abbey (and I think Anna is super sweet and kind to everyone she meets).  🙂
Available on Amazon Prime Only
7.  Grantchester
This show has a Downtown Abbeyish feel…just a few decades later and involving a vicar who investigates murders on the side.  Each episode has a pattern involving a crime committed in the community, but the highs and lows of Priest Sidney Chambers' life is what really kept me intrigued.
Available on Amazon Prime only
8.  Prison Break
Liking this show is quite out of character for me, but I found the show fascinating!  It was more violent than I would have liked (and T-Bag's character really creeped me out), but it is definitely intriguing!  An upstanding brother purposefully enters prison to try to help his innocent brother on death row escape.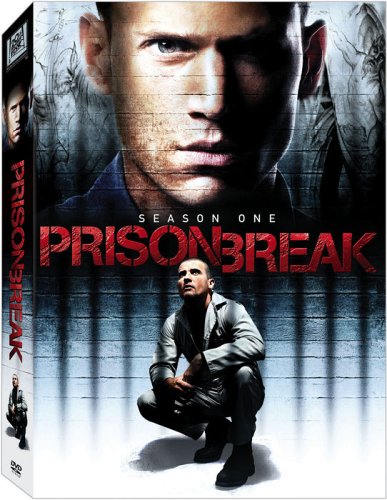 Available on Netflix Only
Not currently available for free on either Amazon Prime or Netflix.  🙁
9.  Lie to Me:
It has been several years since we first watched this show and there are only three seasons.  The main character, Dr. Cal Lightman, is basically a human lie detector.  He can tell from certain mannerisms if a person is telling the truth or a lie.  He created "The Lightman Group" which aids law enforcement authorities with various cases.  Each episode is a different case that they are trying to solve…similar to CSI but using the science of lying!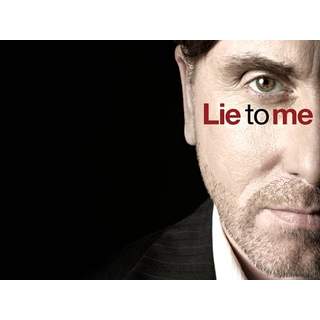 Available on Netflix Only
Not currently available for free on either Amazon Prime or Netflix.  🙁

10.  Mr. Selfridge:
This is a semi-true story about Harry Selfridge, an American businessman who started one of the most successful department stores in London in the early 1900's.  It was created by Masterpiece Theater, the same people who made Downton Abbey.  Knowing that it is somewhat biographical (with a little drama added for ratings, I'm sure) makes it all the more intriguing.  But I just have to warn you that I hated the ending!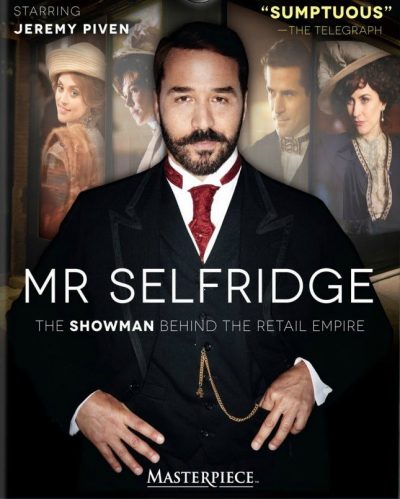 Available on Amazon Prime Only
11.  Gilmore Girls:
I watched all 8 (?) seasons of the Gilmore Girls when I was pregnant with Little Brother because I had  awful insomnia so I would watch them in the middle of the night while my husband was sleeping.  You can't help but love the witty banter between Lorelei and Rory.  And I'm convinced I would love to move to Stars Hollow, but alas it is a fictional town.  This series is especially exciting as they are getting ready to premiere a new miniseries on Netflix soon!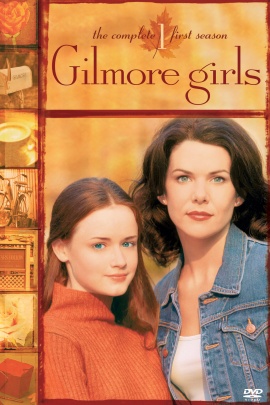 Available on Netflix only
12.  The Paradise
This show was a lot like Mr. Selfridge but much sweeter, in my opinion.  I really enjoyed it!
Available on Netflix Only
Not currently available for free on either Amazon Prime or Netflix.  🙁

13.  Suits
I believe this show originally aired on USA.  There is quite a bit of language and it seems to get worse every season (edited to add:  we stopped watching this show after this last season because the language was awful).  There is also some inappropriate sexual behavior.  After an introduction like that, it is difficult to condone watching his show…but it is a really interesting lawyer show.  An orphaned college drop-out with a photographic memory stumbles upon interviews for one of the most prestigious law firms in the city while running from the police.  He somehow manages to clench a job as an associate and then goes about faking a law degree from Harvard.  The partner who hired him ends up finding out and helps him cover his tracks because he is so brilliant.  We just finished the 5th season of this show and it might have been my favorite next to the first season.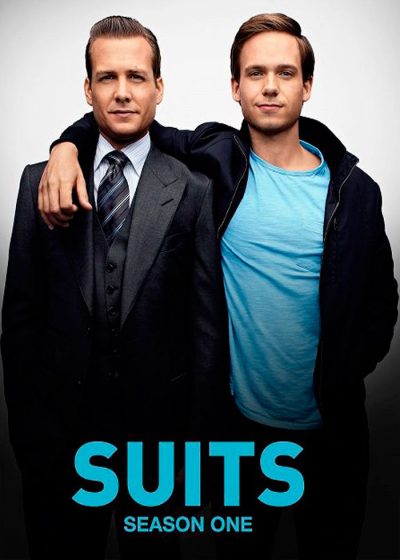 Available on Amazon Prime only
14.  Mercy Street
PBS does it again with another great miniseries.  This series is set in a Union hospital in Alexandria, Virginia during the height of the Civil War.  The main character is an abolitionist nurse who comes from the North to help Union soldiers after her husband dies of an illness.  This show was deeply meaningful and both my husband and I enjoyed watching it together.  Sadly, it was cancelled after two seasons.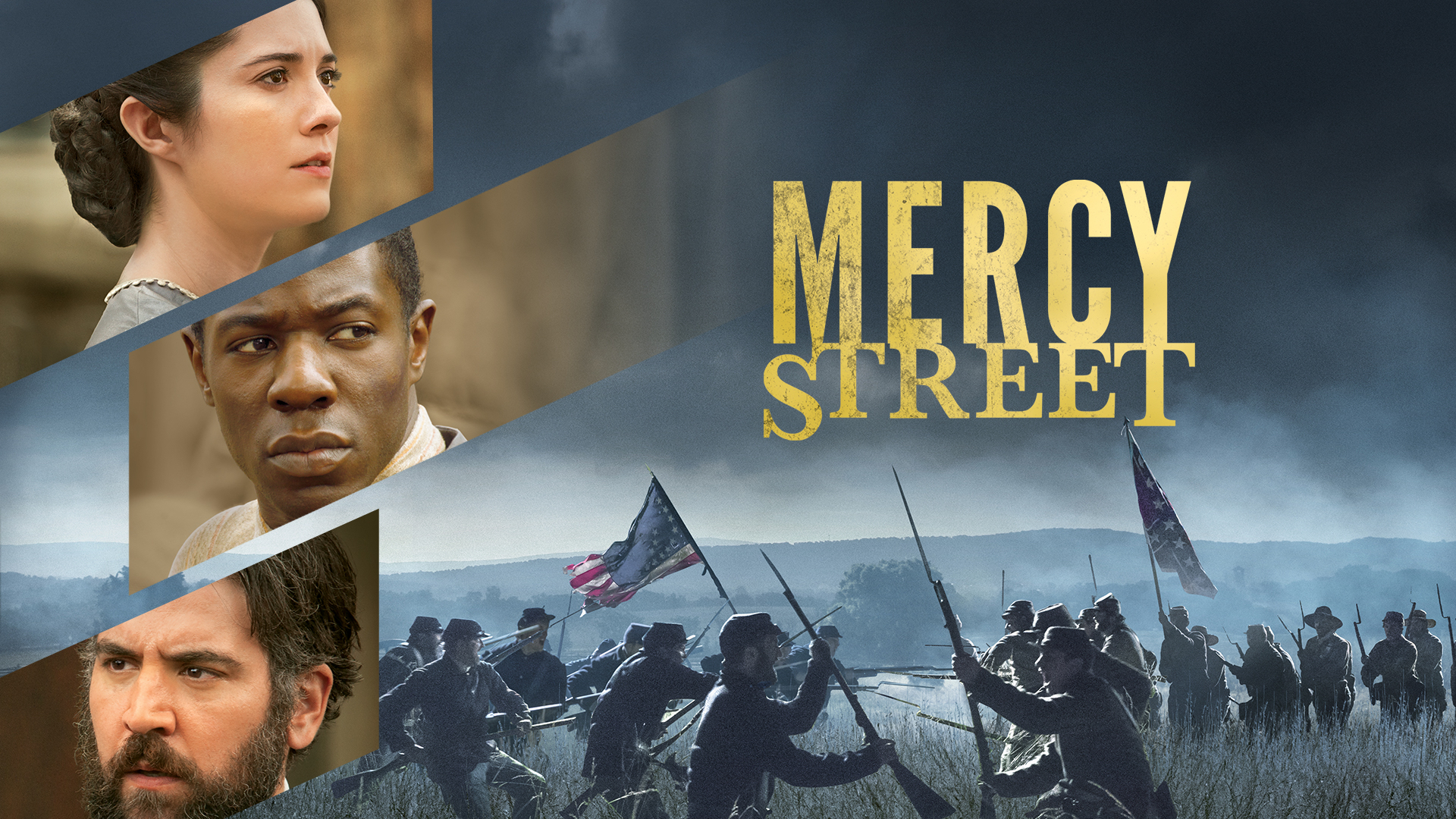 Available on Amazon Prime only
15.  Madam Secretary
We are only a few episodes into the first season of this show, but so far we are really enjoying it!  It is politically intriguing, clean, and family-focused (within reason…Téa Leoni is the Secretary of State, after all).  Long-story-short Elizabeth McCord (aka Madam Secretary) is a former CIA analyst who has settled into life teaching at a university and living with her family on a horse ranch when she suddenly gets selected to be the Secretary of State.  She tries to balance the struggles of being a wife, mom of three, and the most powerful woman in the United States.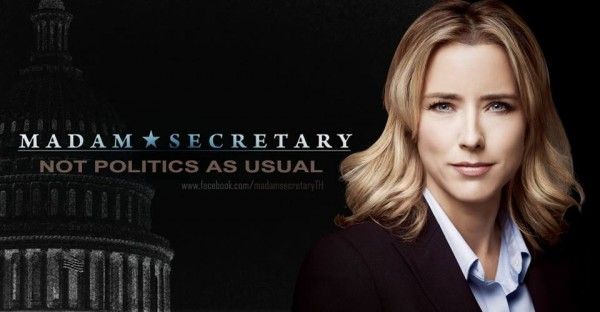 Available on Netflix only
16.  Anne with an E
This show is a sweet take on Anne of Green Gables!  Anne is inquisitive, passionate, articulate, and orphaned.  Her relationship with Marilla and Matthew Cuthbert, who live on Prince Edward Island, is wholesome and encouraging!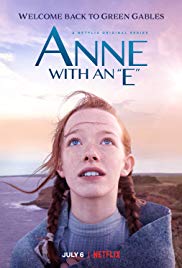 Available only on Netflix
17.  Longmire
If you look crime shows and you like westerns, this is a show for you!  I don't typically like either, but we started watching this after our trip to Wyoming last summer and I was hooked!
Available on Netflix only
18.  Parks & Recreation
My husband and I have tried (and failed) to start this series many times.  But a friend told us, just bear your way through season one and then you'll love it!  He was completely right…we stuck with it through season one and it ended up being one of our absolute favorite series ever!!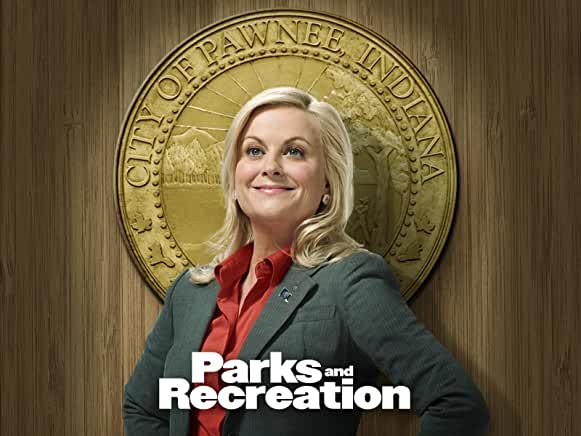 Available on Netflix only
BONUS:  The Astronaut Wives Club  (only currently available to purchase on Amazon)
I wasn't going to include this show because it isn't available on Netflix or Amazon Prime…but I loved it so much it is worth buying the season for $15.  My oldest son is currently obsessed with outer space (and has been for some time).  His fascination with space and those who have had the privilege to explore it is what initially drew me to this show.  Just to be clear, we did not allow our kids to watch this show (it deals with some very adult issues), but as someone who is much more relational, it helped me develop more of an enthusiasm for learning more about the astronauts.  This show is based upon the book by the same name.  It is a true account of the lives of the first astronauts' wives, although I'm sure highly dramatized for TV.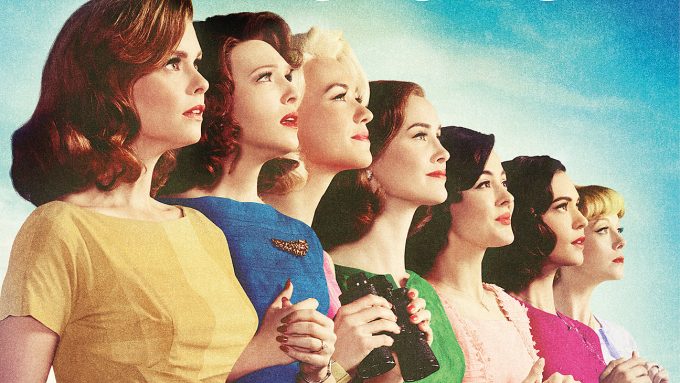 What is your favorite show to watch streaming on Netflix or Amazon Prime????
This article was originally published in October 2016
SaveSave