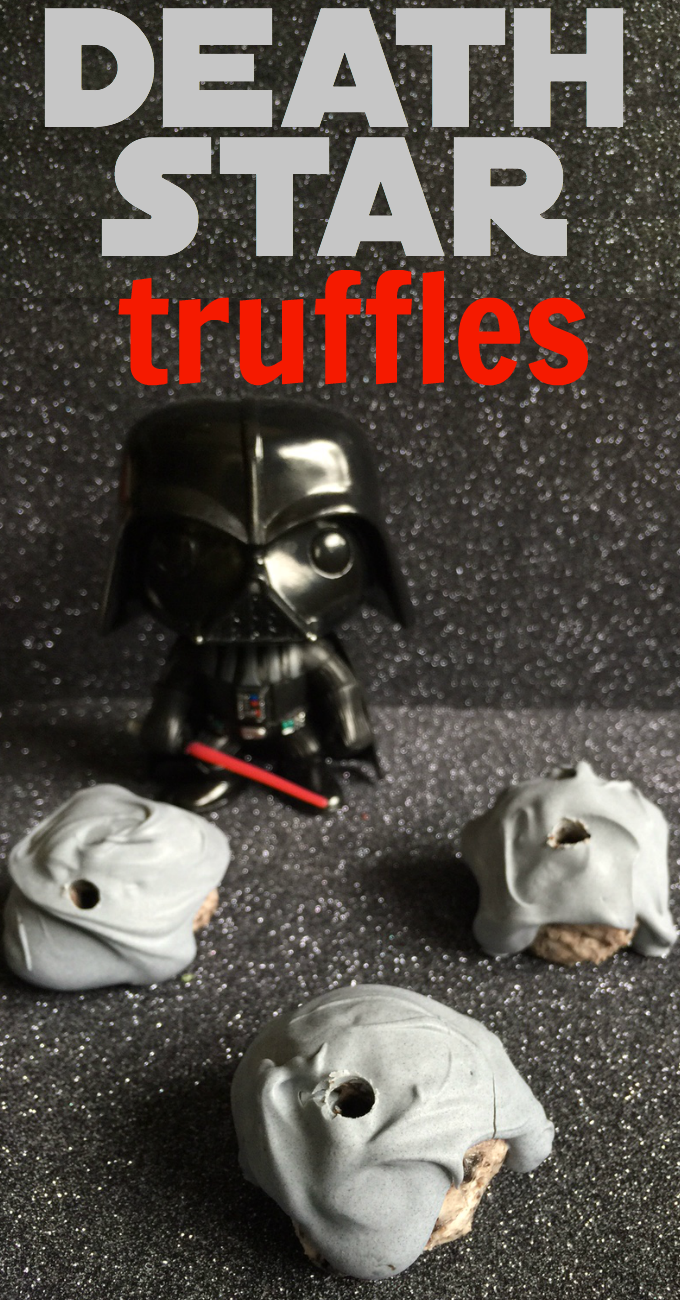 Happy #ForceFriday!  We are super excited for the new Star Wars movie to come out…I am just hoping it is rated PG so that my boys can actually see it!
We think these Star Wars Death Star truffles are pretty cool.  And how can you go wrong with Oreos and cream cheese?
Ingredients:
-8 oz Block Cream Cheese
-About 12 Oreos
-Black Gel Food Coloring
-White Candy Melts
You will also need waxed paper and a straw.
1. Crush your Oreos in a food processor until smooth.  Soften the cream cheese by microwaving for about 15-20 seconds.  In a mixing bowl, combine Oreos and cream cheese until they are fully mixed together.
2.  Line a cookie sheet with waxed paper.  Grease your hands and form your mixture into about 1-inch balls.  Lay the balls on the waxed paper.  Refrigerate for about 30 mins to allow the balls to harden (this is a very important step)!!
3. Once they have cooled, melt your candy melts in a microwave safe bowl.  Add a few drops of black food coloring to make a gray chocolate.  Coat each ball in chocolate and place back on the tray.  Cool in the fridge for another 30 mins, allowing chocolate to harden.  Once hardened, use a straw to make a hole in each truffle to simulate the Death Star in Star Wars.
Enjoy!